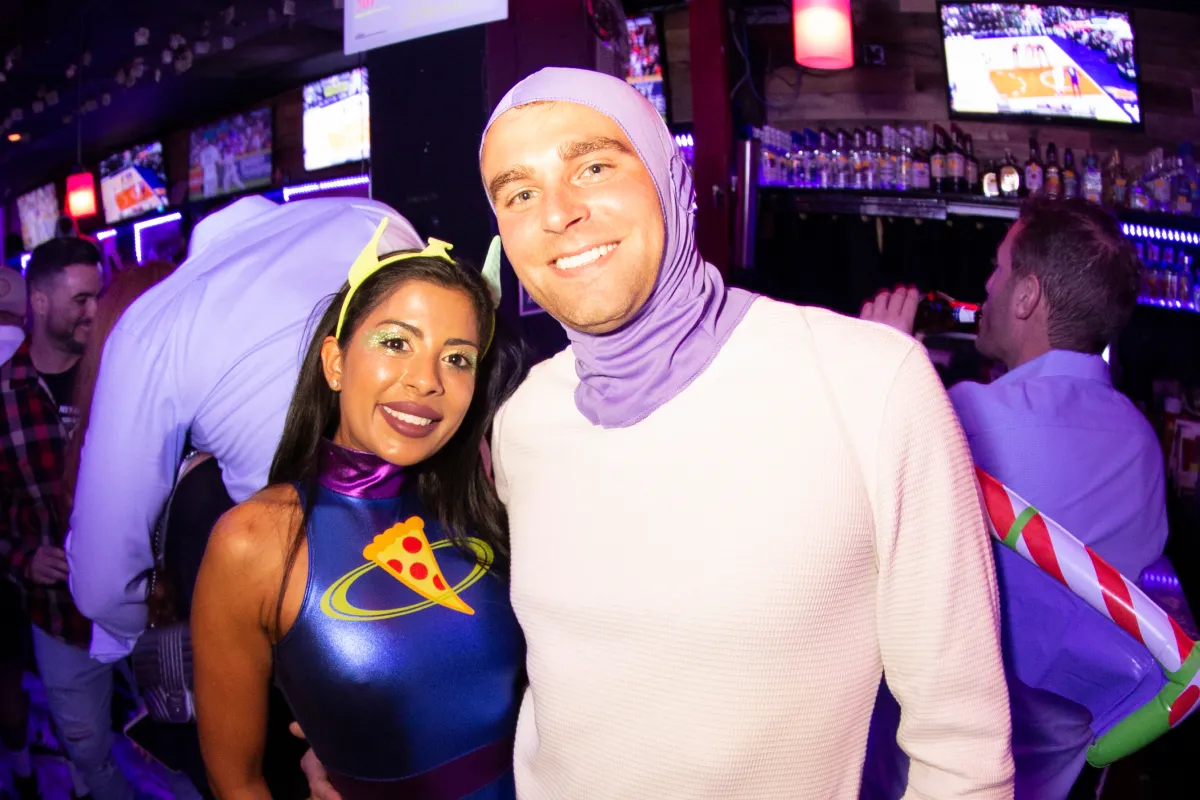 The Dos and Don'ts of Participating in a Themed Bar Crawl: Advice from Experienced Crawlers
Bar crawls have been around for centuries, and they are an excellent way to socialize, have fun, and explore new places. Whether you are a college student looking for a wild night out or a seasoned pub-crawler, themed bar crawls are a fantastic way to spice up your night out. However, participating in a themed bar crawl can be tricky, especially if it's your first time. In this blog post, we'll outline some of the dos and don'ts of participating in a themed bar crawl, as well as provide some themed bar crawl ideas for you to consider
Pub Crawl Rules: The Do's and Don'ts from Past Attendees
Do: "Embrace the theme and get creative with your costume. It's more fun when everyone is fully committed to the theme." - Sarah
Don't: "Be a buzzkill. Don't ruin the fun by complaining or criticizing the theme or costumes." - Tom
Do: "Drink responsibly and pace yourself. You don't want to end up passed out before the night is over." - Rachel
Don't: "Forget to eat food throughout the night. It's important to stay nourished and absorb the alcohol." - Mike
Bar Crawl Rules: The Dos
Do Get Your Ticket Early
To get the most out of a pub crawl, the key is to get your ticket early so you can save on ticket costs and spend more on your costume, drinks, and food at the Crawl!
Do Plan Ahead
Planning ahead is essential for a successful themed bar crawl. Whether you are organizing the crawl or participating in one, make sure you have everything you need before you begin. Some things to consider include the crawl's theme, the number of bars you plan to visit, and the route you will take.
Do Dress Up
One of the best things about a themed bar crawl is the opportunity to dress up in a fun and creative bar crawl costume themes. Whether you choose to dress up as your favorite superhero or a classic movie character, make sure your costume is comfortable and appropriate for the crawl's theme. Don't forget to accessorize and have fun with your outfit!
Do Pace Yourself
Bar crawls can be intense, so it's essential to pace yourself. Make sure to drink water in between drinks and avoid overindulging. Remember, the goal is to have fun, not to get sick or blackout.
You might be thinking "How do you pace yourself on a pub crawl"... Well, there's no science to it but listen to your body! If you are feeling
Some Ticketholders have said they have 1 drink per hour and stick with drinks instead of shots. Shots can creep up on your quickly!
Do Bring Cash
Many bars on a pub crawl do not accept credit or debit cards, so it's essential to bring cash. Additionally, bringing cash can help you stick to a budget and avoid overspending.
Do Be Social
The primary goal of a bar crawl is to socialize and have fun with friends, old and new. So, don't be afraid to strike up a conversation with someone new or join a group of crawlers. You never know who you might meet and what new friends you will make.
Pub Crawl Themes: The Dont's
Don't Drink and Drive
This is the most important rule of any bar crawl. Do not drink and drive. Always have a designated driver or use a ride-sharing service to get home safely.
Don't Be Rude
It's essential to be respectful and courteous to everyone on the crawl. Remember, you're all in it to have fun, so be friendly, and avoid any drama or negativity. Also, you never know who you're going to meet on a bar crawl. The person next to you could be your future best friend or soul mate. So bring your brightest energy and your best self because it is going to be a great time! Make sure to tip the bartenders at the venues as they are the ones serving you up delicious themed cocktails and the nicer you are maybe you might even get a little extra pour!
Don't Overdo it on the Drinks
As mentioned earlier, pacing yourself is critical on a bar crawl. Avoid overdoing it on the drinks, which can lead to sickness, blackouts, and even accidents. Know your limits and stick to them.
Don't Be Too Competitive
Although it can be fun to compete with friends during a themed bar crawl, don't take it too far. The goal is to have fun, not to outdo each other. So, avoid getting too competitive and enjoy the night with your friends.
Drew's feedback on his experience at a Halloween bar crawl:
I just got back from my first Halloween bar crawl, and let me tell you, it was a wild ride! As someone who had never been on a bar crawl before, I was curious as to what happens on a pub crawl. I wasn't quite sure what to expect, but this one definitely exceeded my expectations.
For the costume, I went all out and dressed up as a zombie. I wore ripped clothing and used makeup to make myself look undead. It was fun to see what everyone else was wearing too - there were people dressed up as everything from superheroes to ghosts to animals.
The drinks were a big part of the night for me, and each bar had its own special Halloween-themed cocktails. At the first bar, I tried a drink called a "Witch's Brew," which was a mix of vodka, grapefruit juice, and blue curacao. It was served in a cauldron and had dry ice bubbling out of it, which made for a spooky effect. At the second bar, I had a "Zombie Apocalypse," which was a rum-based cocktail with grenadine and lime juice. It was served with a fake eyeball garnish, which was a nice touch. And at the third bar, I tried a pumpkin beer, which was perfect for the Halloween vibe.
Each bar we went to had its own unique decorations and atmosphere. The first bar had cobwebs and skeletons hanging from the ceiling, while the second bar had a haunted house theme with fake bats and spiders everywhere. The third bar was a dance club with fog machines and strobe lights, which really added to the spooky atmosphere.
Meeting new people was also a big part of the night for me. It was cool to see how creative people were with their costumes, and we ended up taking a lot of group photos together. Everyone was really friendly and in the Halloween spirit, which made for a fun and inclusive environment.
If you're planning on going to a Halloween bar crawl, I would definitely recommend putting some thought into your costume - it really adds to the overall experience. And make sure to pace yourself with the drinks - you don't want to end up feeling sick halfway through the night. Finally, be prepared for some wild and crazy moments - Halloween bar crawls can get pretty wild, but that's part of the fun!
One thing I would advise is to plan out your route ahead of time, or at least have a general idea of where you want to go. That way, you can make the most of your time and hit up all the bars on your list. Also, be sure to bring a portable phone charger with you, as you'll likely be taking a lot of photos and videos throughout the night.
Before I went to the Crawl, I was curious how long do you have to stay in a pub in a pub crawl? Well it's completely up to you as long as you follow the digital bar list that Bar Crawl LIVE! provided me in an email the week of the Crawl. Each bar had set hours that they were allowing free entry to bar crawlers with a wristband and discounted drink and food specials during that specific time frame only.
Another thing to keep in mind is to stay safe. While Halloween bar crawls can be a lot of fun, it's important to remember to drink responsibly and never leave your drink unattended. Stick with your friends and don't wander off alone, especially if you're in an unfamiliar area.
Lastly, have an open mind and be willing to try new things. Halloween bar crawls are a great way to explore different bars and meet new people, so don't be afraid to step out of your comfort zone and have some fun. Who knows, you might just end up having the time of your life!
I even think Bar Crawl LIVE! Has even more funny bar crawl themes or even a senior bar crawl theme to try!
Conclusion
In conclusion, we hope this blog helped you figure out how to get the most out of a pub crawl. You may have even thought, How do you plan a perfect bar crawl? Let's leave that to the pros! Bar Crawl LIVE! Has you covered. Find a bar crawl in your city today.