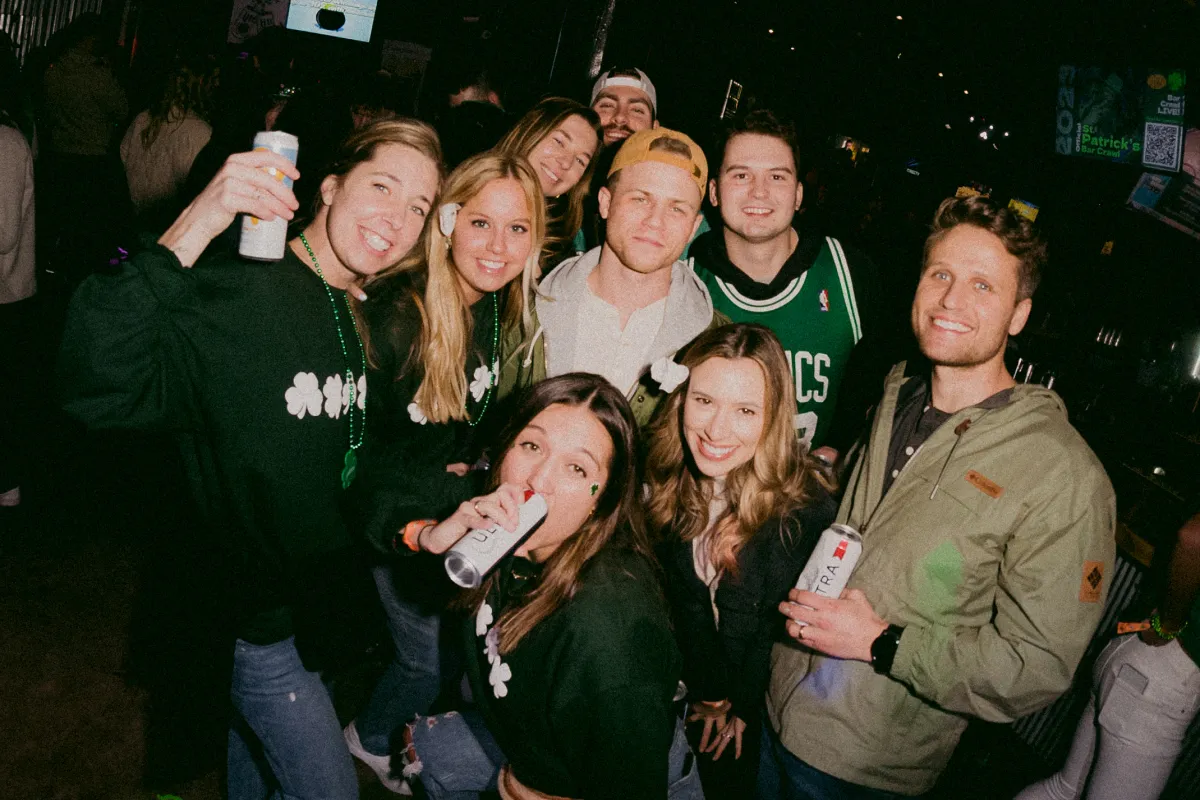 One Bar Just Isn't Enough: The Fun of Trying a Themed Bar Crawl
Feeling stuck in a rut with your typical night out routine? It's time to break free of the usual weekend bar and level up your nightlife game with the ultimate adult drinking adventure: the themed bar crawl. From zombies to leprauchans, there's no limit to the creativity you can unleash on this boozy adventure. Let's be real, a basic bar hop just won't cut it anymore. We'll take a deep dive into the bar crawl experience and even give you some top-notch theme ideas to spice up your social life on and leave you questioning why you ever settled for the same-old same. Are you ready to crawl, sip, and conquer the night? Gather your crew, put on your party pants, and let's explore why one bar simply isn't enough anymore.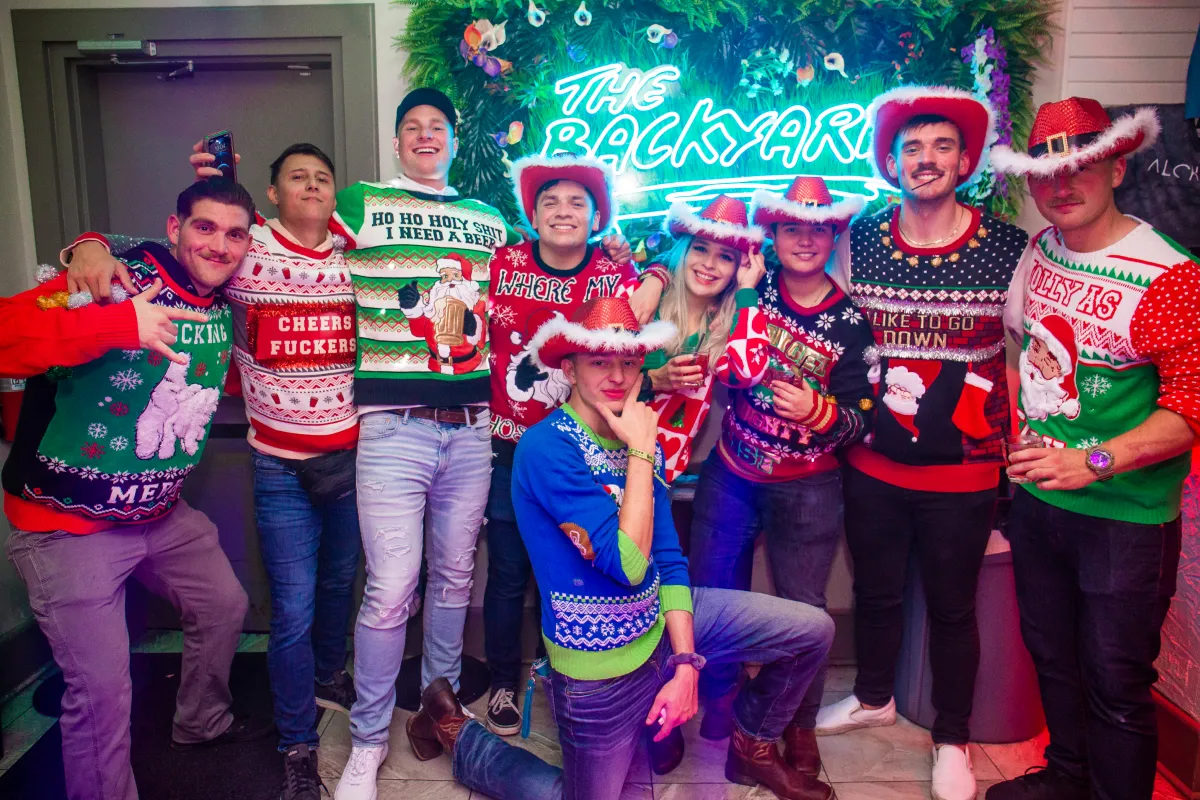 What's So Fun About A Bar Crawl Anyways?
The Social Element
If you're tired of the same old faces at your usual weekend bar, a bar crawl is the perfect opportunity to mix things up and meet new people. As you travel from bar to bar, you'll have the chance to interact with a variety of people who share your sense of adventure and love for a good time. Plus, with each bar offering a unique theme or experience, you'll be sure to encounter a diverse crowd of bar-goers who you might not have met otherwise. So if you're ready to expand your social circle and make new friends, a bar crawl is the perfect way to do it.
The Themed Experience
Themed bar crawls, such as the ones offered by Bar Crawl LIVE!, provide a unique and immersive experience that is hard to find and unmatched elsewhere. Whether it's dressing up in costumes for Halloween or donning your best green for St. Patrick's Day, the themed element of a bar crawl adds an extra layer of fun to the night.
It's also a chance to break free from your usual routine and try something new. You'll have the opportunity to explore new neighborhoods and bars, all while incorporating a fun theme to add some excitement to the night. We would highly suggest trying out different Pub Crawl Themes to make your night out unforgettable!
When it comes to bar crawls, there's no shortage of themes to choose from. From the classic St. Patrick's Day crawl to a spooky Halloween bar hop, there's a theme to suit every taste. These themes for bar crawls offer a chance to explore different bars, try new drinks, and dress up in fun costumes. (Because let's face it, we all love dressing up from time to time.) Whether you're looking for the top 10 of the most original bar crawl themes or 7 Funniest Themed Bar Crawls of All Time, there's definitely a theme out there that's perfect for you.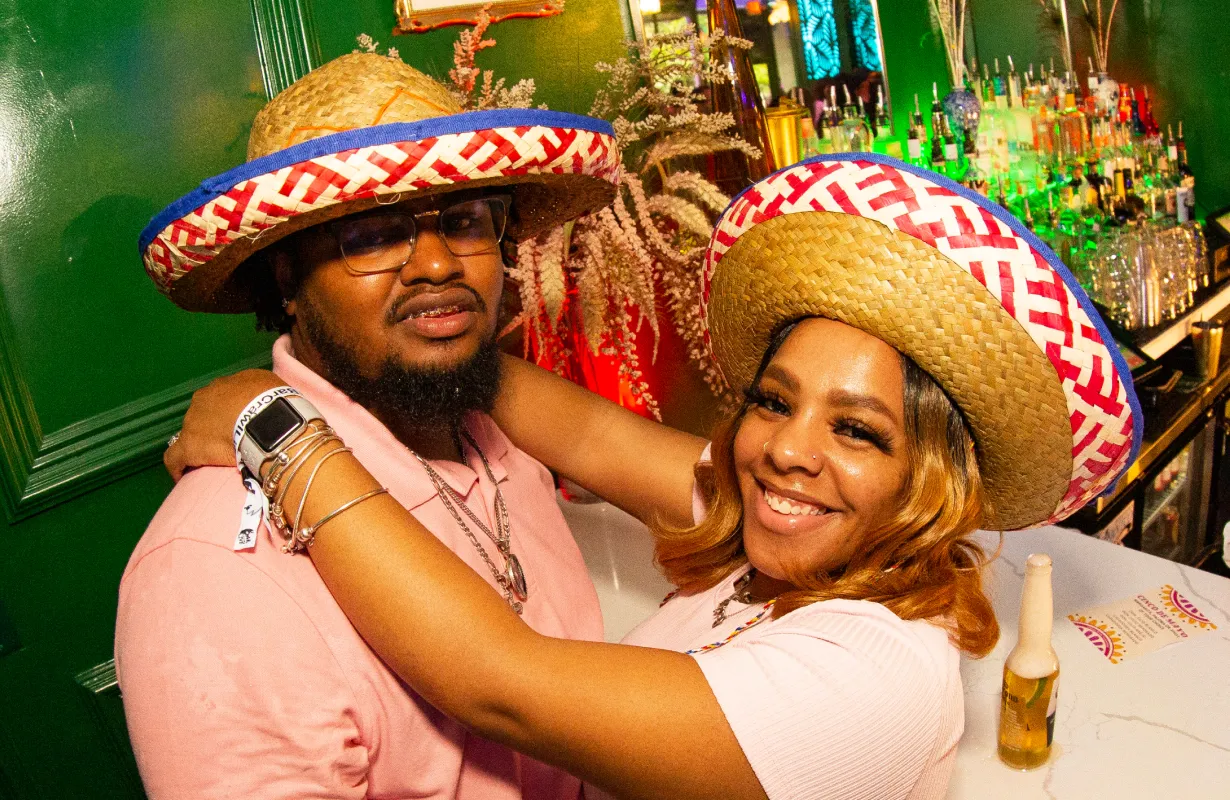 Celebrate A Holiday
Holidays like Halloween, St. Patrick's Day, and Cinco de Mayo are perfect opportunities to enjoy a themed bar crawl. Often, the bars will be themed drinks and decorations to get you in the festive mood. So gather your squad and get ready to crawl - it's time to explore the city's best bars in style! Here are some Pub Crawls that Bar Crawl LIVE! Is celebrating this season.
Official St. Patrick's Bar Crawl: Love bringing out your inner Irish once a year? This event is perfect for those who love to celebrate St. Patrick's Day. The crawl typically features Irish-themed drinks and decorations, and participants are encouraged to wear their greenest outfits. You'll have the chance to enjoy discounted Irish beer and whiskey while crawling through some of the best bars in town.
The Tacos N' Tequila Bar Crawl: This event is all about celebrating Cinco de Mayo in style. Participants can enjoy delicious margaritas and tacos while exploring the bars in their area. Whether you're a fan of tequila or just looking for a fun night out, this bar crawl is sure to be a good time.
Official Pride Bar Crawl: This colorful event is perfect for those who are part of the LGBTQ+ community or those who just want to embrace the love and inclusivity of Pride Month. The crawl features rainbow-themed drinks and decorations and is a great opportunity to celebrate with friends.
Official Halloween Bar Crawl: Similarly, Halloween is a fantastic opportunity to dress up in your spookiest costume and explore the bars in your area. Whether you're a fan of haunted houses or just love the idea of dressing up, a Halloween bar crawl is an excellent way to celebrate the holiday with friends.
Official Ugly Sweater Bar Crawl: This holiday-themed bar crawl is all about embracing the festive spirit of the season. Participants are encouraged to wear their ugliest holiday sweaters and enjoy a night of drinks, laughter, and merriment. The crawl typically features holiday-themed drinks and decorations, and it's a great way to get into the holiday spirit.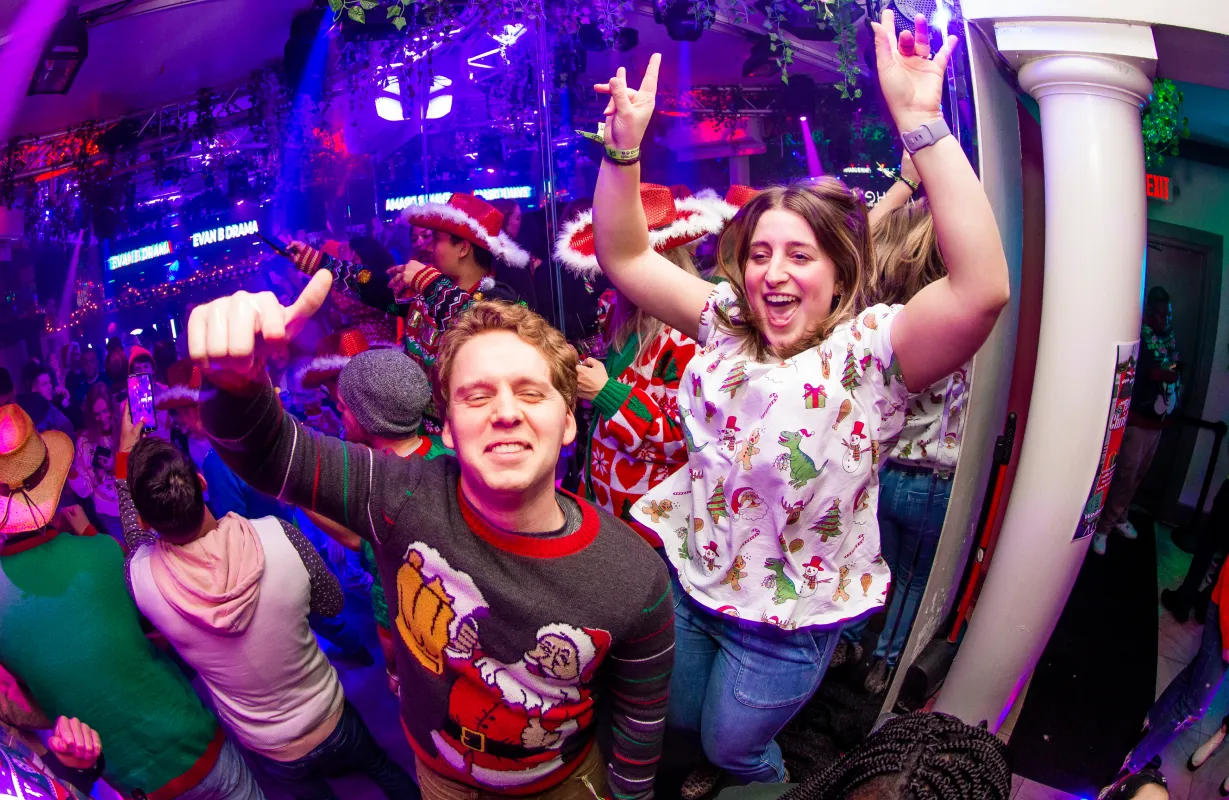 The Planning Is Already Done
One of the biggest advantages of going to a bar crawl is that all the planning is already done for you. All you need to do is purchase a ticket and show up! Rather than having to spend hours researching and coordinating with friends on where to go, a professionally organized bar crawl company like Bar Crawl LIVE! takes care of all the logistics. With a set itinerary and schedule, you can simply purchase your tickets and show up ready to enjoy the night. This means you won't have to worry about getting stuck at one boring bar or dealing with the stress of navigating a new neighborhood. Instead, you can relax and focus on having fun as you explore new bars and make unforgettable memories. So why stress over planning when a bar crawl offers a hassle-free and enjoyable night out?
Purchasing tickets from Bar Crawl LIVE!, a professionally organized bar crawl company, is the way to go. We don't even need to say it but theres always room to add some fun to your pub crawl! That's why Bar Crawl LIVE! Is revolutionizing the nightlife scene! Bar Crawl LIVE! leads the entertainment industry and hosts themed events in over 22 cities. Taking the outdated concept of a "pub crawl", Bar Crawl LIVE! revolutionized the idea of a bar crawl by partnering with the most popular venues, showcasing trending themes, and bringing new music. It wouldn't be surprising to have the best night of your life attending a Bar Crawl LIVE! Bar Crawl. Expect nothing but endless fun as Bar Crawl LIVE! continues to expand and add new themes every year.
The Atmosphere
Bar crawls hosted by Bar Crawl LIVE! Bring out hundreds often thousands of people and always have a fun, spirited, and lively atmosphere, making them the perfect opportunity to let loose and have fun with your friends.
Bar Crawl LIVE! Has replaced the traditional pub crawl with a more revolutionized nightlife experience. Instead of simply hopping from bar to bar or pub to pub, bar crawls provide a unique and exciting way to explore different nightclubs, DJs, and elevated experiences with a terrific atmosphere that you might not be so familiar with.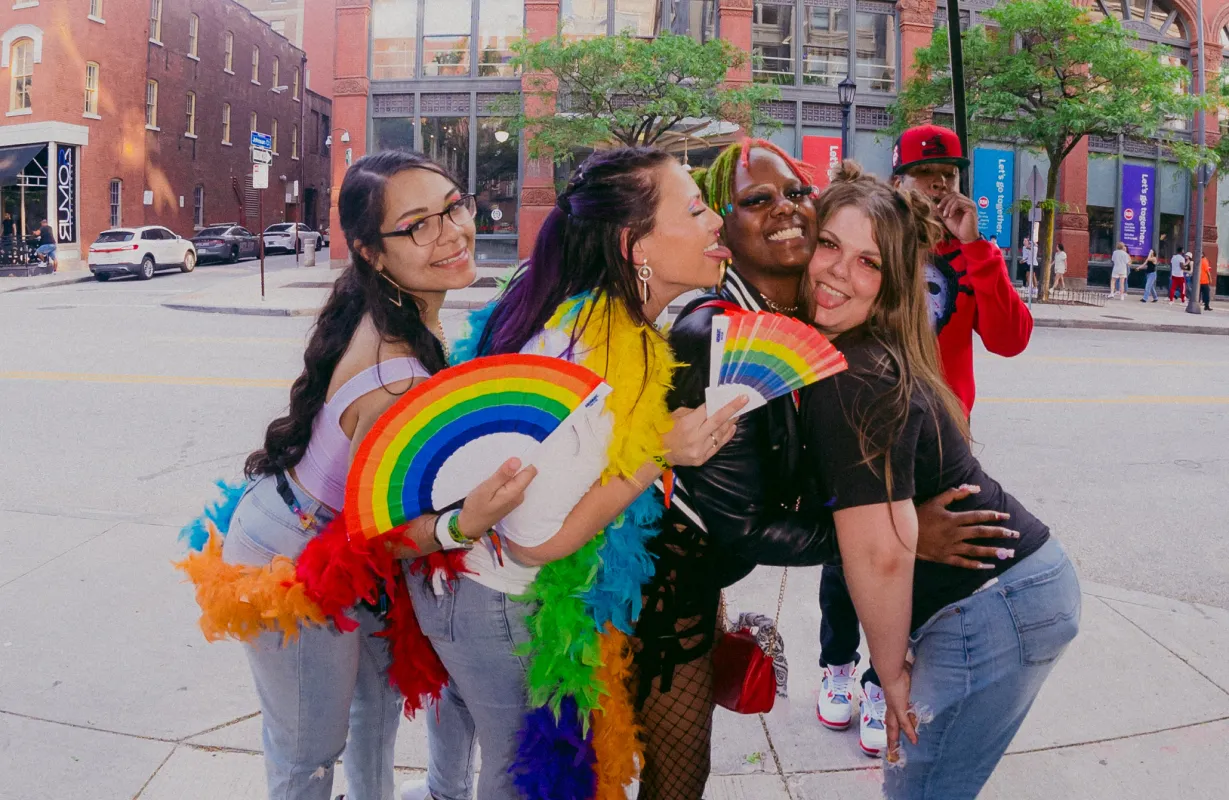 The Variety of Bars
Bar crawls give you the chance to explore different bars and neighborhoods that you may not have otherwise visited. From dive bars and nightclubs to rooftop lounges, each stop on the crawl offers a different vibe and atmosphere. Bar Crawl LIVE! Bar Crawls usually have over 5+ venues included.
The Drink and Food Specials
The bars along the crawl offer themed drink and food specials during bar crawls, giving you the opportunity to try new drinks on special or enjoy your favorites at a discounted price. Plus, the themed drinks and decorations add an extra level of excitement to the night. I'm sure you are dying to try an Irish Car Bomb for the St. Pat's Bar Crawl and a Spicy Marg for the Tacos N' Tequila Bar Crawl!
The Excitement
There's something exciting and adrenaline-inducing about hopping from bar to bar, not knowing what the next stop will bring. The unpredictability of a bar crawl is part of what makes it so fun and memorable.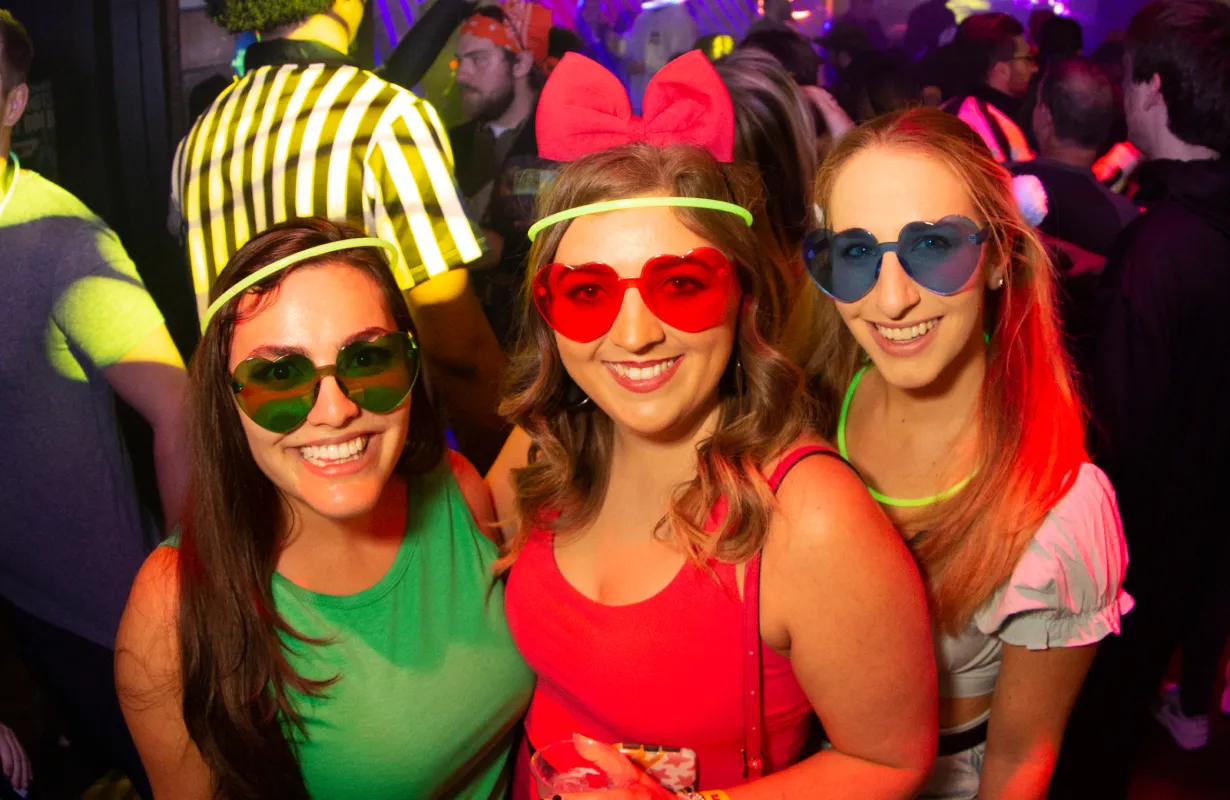 The Sense of Adventure
A themed bar crawl can feel like a mini adventure. It's a chance to step out of your comfort zone, try new things, and make memories that will last a lifetime.
The Memories
As mentioned before, capturing the fun of your themed bar crawl is important. The memories you make on a bar crawl are ones that you'll cherish for years to come. From the photos and videos to the stories you'll tell for years to come, a bar crawl is a night you won't soon forget.
The Sense of Community
Bar crawls often bring together people from all walks of life, creating a sense of community and camaraderie. You're all there to have fun and enjoy the night, and that shared experience can bring people together in a powerful way.
The Tradition
For many people, attending a bar crawl has become a tradition. It's something they look forward to each year and a night that they'll always remember. Whether it's an annual Halloween crawl or a St. Patrick's Day tradition, bar crawls have a way of bringing people together and creating memories that last a lifetime.
Conclusion
So, with a hassle-free experience and guaranteed fun, a Bar Crawl the perfect way to break free from your usual routine and make unforgettable memories with your friends.
Ready to start exploring our bar crawl themes? Find your favorite events on our bar crawl theme page and check back often as we are always adding additional events throughout the year!